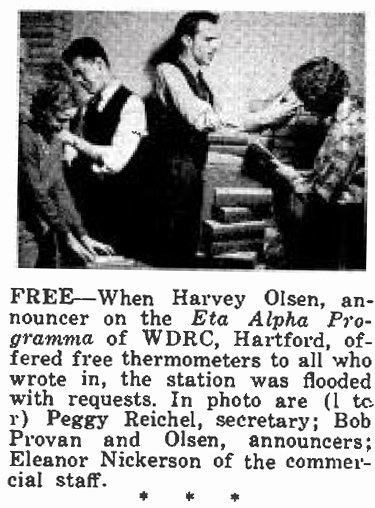 Broadcasting magazine, January 15, 1938, p.82.
As was the social custom of the time, it was generally not considered appropriate for married couples to work together. On April 28, 1939 Peggy turned in her notice and left Mr. Doolittle's employment.
While Peggy stayed home and raised their young son, Richard, Walter climbed the career ladder at WDRC. He served as studio manager, program manager and station manager, and secretary of the corporation in 1947. His 35-year radio career ended on August 3, 1959 when Buckley-Jaegar Broadcasting Corporation bought the company.
Walter Haase died on July 19, 1975. Peggy decided her life wasn't over so she joined an organization called USA65, a group of retirees who wished to stay busy and socialize. They took small assembly jobs from area manufacturers who didn't want to pay factory wages. Peggy was their bookkeeper for ten years.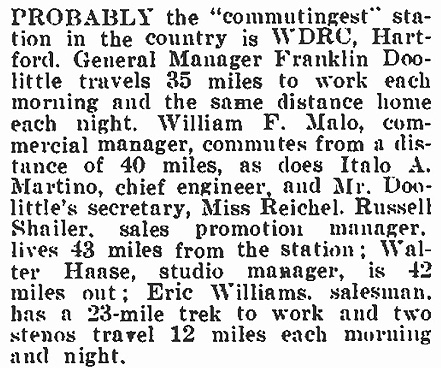 Broadcasting magazine, September 15, 1938, p.67