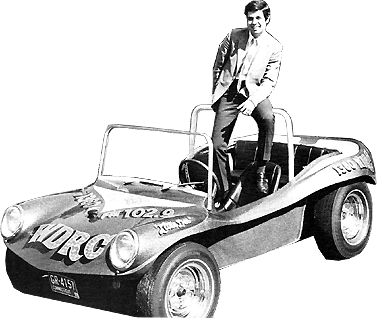 Joe "Highgear" Hager prepares to pilot Little Dee.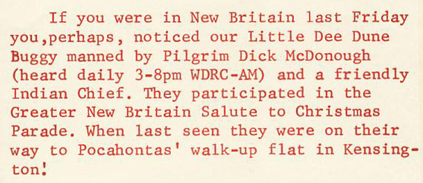 The last mention of Little Dee appeared in the weekly music survey on December 5, 1969. Presumably the open vehicle was put away for the winter and never came back in 1970! But for the real story, click here.
There are no known color photos of Little Dee; it was candy apple metallic red with gold lettering.
For more photos of WDRC's motorpool, click here.