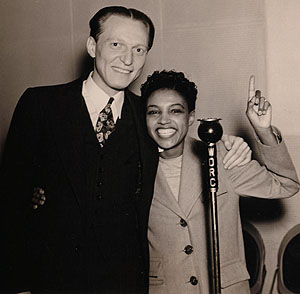 September 29, 1939 - Announcer Ray Barrett welcomes singer Maxine Sullivan to WDRC's Just Music program. Born Marietta Williams in Homestead, Pennsylvania, in 1911, she was a protege of pianist Claude Thornhill. One of her biggest swing hits was the classic Scottish tune Loch Lomond.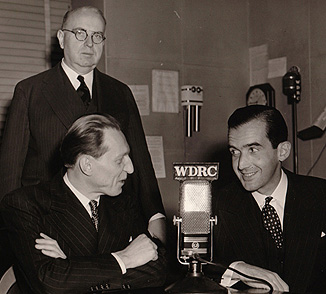 Date unknown - Barrett talks with visiting CBS News commentator Edward R. Murrow while WDRC
founder Franklin M. Doolittle looks on.
Photos courtesy of Ray's daughter, Deborah Barrett Hatic