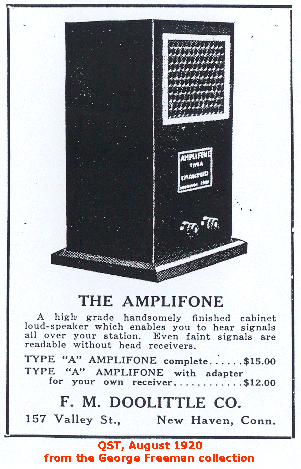 Before Franklin M. Doolittle formed the Doolittle Radio Corporation and applied for a license for radio station WPAJ in New Haven, his company manufactured various types of radio equipment in the early 1920s.
The Amplifone was a loudspeaker that could be attached to a radio receiver. It was later altered and advertised as the Audimax in 1922.
Click for more on WDRC founder Franklin M. Doolittle.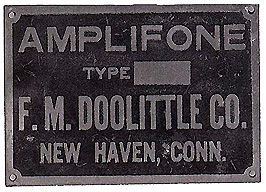 closeup of the metal plate attached
to a Doolittle Amplifone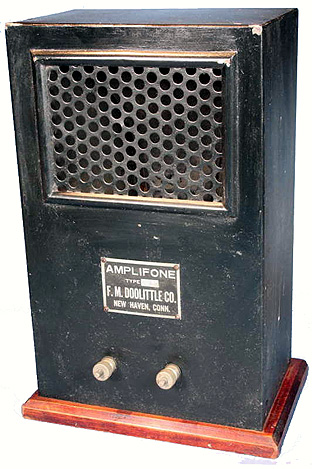 photo courtesy of John Doolittle