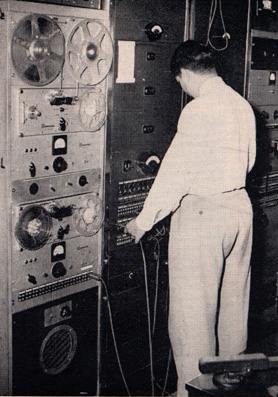 Unidentified engineer at equipment rack
in WDRC's 16th floor penthouse studios
at 750 Main Street in Hartford.
Note the presence of three reel-to-reel tape recorders, which was unusual for
that period (September, 1953).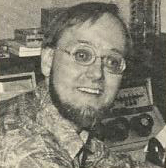 Two views of
WDRC's Dan Siemasko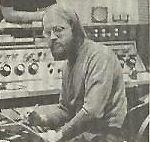 Click here for another view.
There have been many engineers at WDRC over the years
(* denotes chief engineer).
Below is a partial list;
additions are welcome: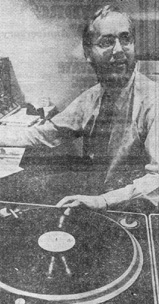 WDRC production engineer
Dan Siemasko (November, 1972)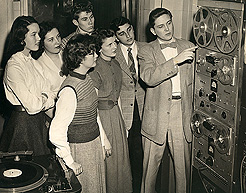 WDRC engineer Charles R. Parker
explains how tape works to young
listeners (early 1950s).