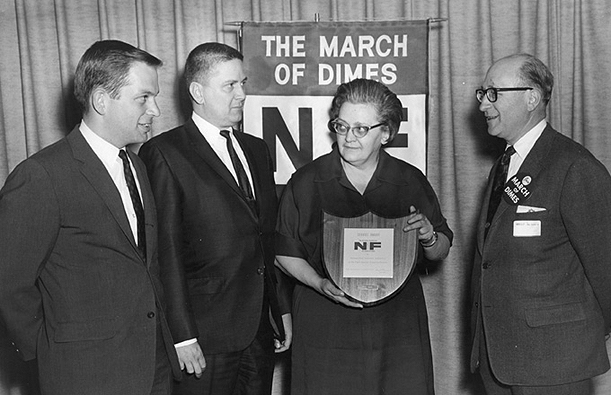 We asked who these people were and our visitors responded. We knew longtime WDRC
Program Director Charlie Parker and Music Director Bertha Porter were in the middle.
WDRC alumni Bill Hennessey identified the man on the left:
"The guy at Charlie's side is Dean Amadon, who was in charge of Public Relations when Dick Korsen was G.M. Dean still resides in Hartford and runs his own real estate brokerage, dealing in commercial/business properties. Dean's dad was Arthur Amadon, long-time newsman at WBZ, Boston. Dean is a 1961 alumnus of Emerson College."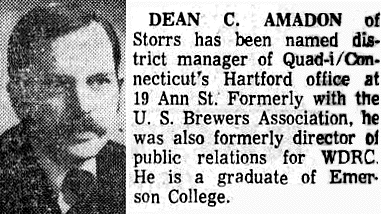 The Hartford Courant, March 7, 1971
Rich Baril wrote about the man on the right:
"...could the gentleman on the right be Jack Zaiman of the Hartford Times? Looks somewhat like him."