JUREV, Annette "Lani" (Lansing-Jones), 90, formerly of Glastonbury, CT died peacefully on March 24, 2012 after a brief illness in Cambridge, MA.
Born in Brooklyn, NY to the late Carl and Ruth (Searle) Lansing-Jones, Lani graduated from Newington High School and attended Emerson College and the University of Connecticut. One of the first woman radio announcers in Connecticut, she was a pioneer in the broadcasting industry. In 1944 she hosted the talk show "You are the Government" on WDRC and in the 1960's she was the announcer for WTIC's afternoon classical music program. Lani also was a talented writer who worked as a reporter for the Hartford Courant and the Glastonbury Citizen and as Executive Director of the Glastonbury Chamber of Commerce.
In 1953 she and her late husband, George R. Jurev, settled in Glastonbury where Lani was an active participant in local politics and a passionate and effective advocate for many causes including women's rights and conservation of natural resources. After retirement she volunteered for CRIS radio and at the Herbert T. Clark House in Glastonbury, where she conducted discussions about public affairs with senior citizen residents. An avid horsewoman in her youth, she loved opera and Greek and Roman mythology and cherished her many close friends.
Predeceased by her husband, George R. Jurev, she is survived by her daughter Lark (Jurev) Palermo of Brookline, Massachusetts, President and CEO of Habitat for Humanity Greater Boston. She is also survived by two brothers, Searle Lansing-Jones of New Harmony, Utah and Roger Lansing-Jones of Foster, Rhode Island, and two grandchildren, Justin and Alden Palermo, also of Brookline, Massachusetts.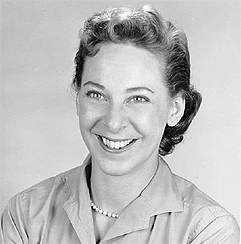 Annette "Lani" (Lansing-Jones) Jurev
| | |
| --- | --- |
| | A memorial service was held in the Congregational Church in South Glastonbury on Saturday, April 21, 2012 at 11:00am. In lieu of flowers, donations are requested in Lani's memory to Friends of the Welles-Turner Library, 2407 Main Street, Glastonbury, CT 06033 or to Habitat for Humanity Greater Boston, Inc. 240 Commercial Street, Boston, MA 02109. |