WDRC's 1930 transmitter building at 869 Blue Hills Avenue, Bloomfield, CT.


Trying out the contest prizes - (l-r:) deejays Long John Wade, Dick Robinson, Jim Nettleton
and Ron Landry in front of 869 Blue Hills Avenue.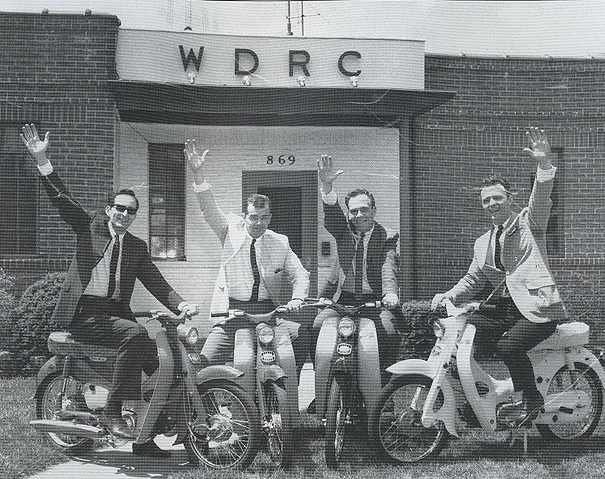 About 1971 (photo courtesy of Jackie Domaingue)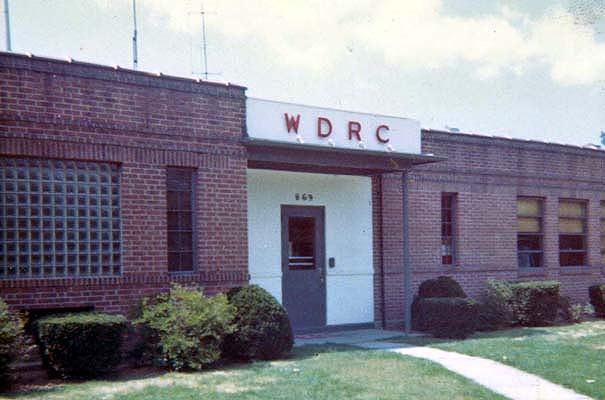 August 2007 - when the AM & FM frequencies were still on the corner of the building.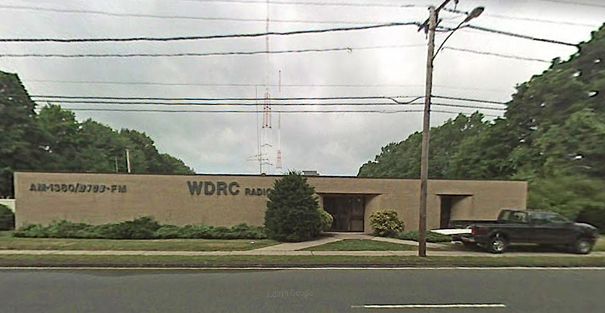 October 2018 - 869 Blue Hills Avenue (courtesy of Google maps)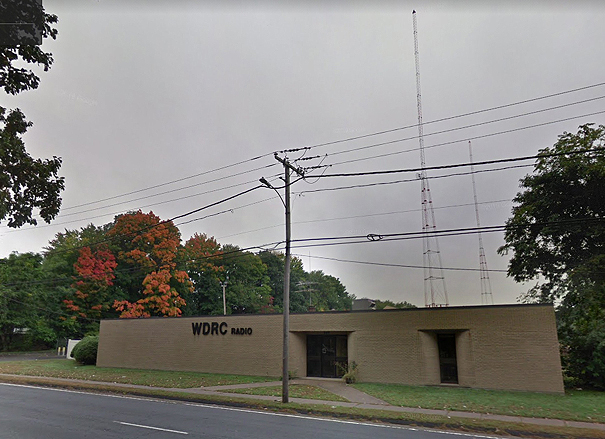 Aerial shot - 2020 (courtesy of Google maps)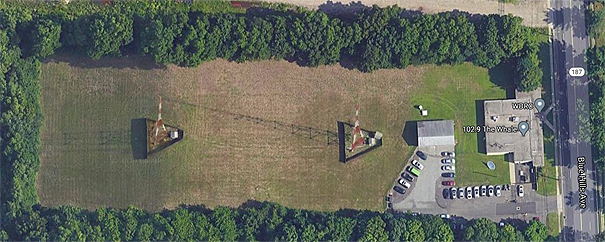 Return to main page for 869 Blue Hills Avenue